Of days tromping through vineyards with winemakers, gleaning what they have learned from the generations. Of evenings shivering around a barrel in quiet winter cellars, listening, tasting how to see the future in a hard new wine. Of years watching a generation pass as young vines become old vines and old ideas become new again.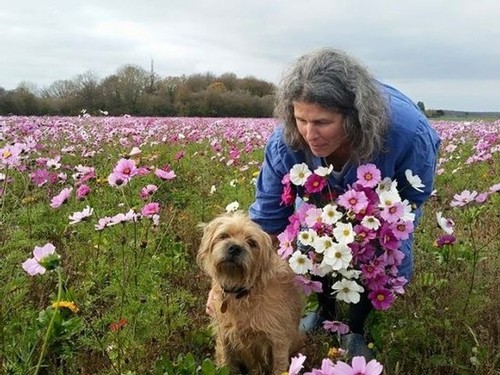 We bring you not just wines from masterful winemakers, we bring you their best wines, wines that we follow from vineyard to bottle, vintage to vintage. The very wines that we choose to put in our own cellar.
But we bring you much more than that. We take you into the vineyards, into the cellars, into the life, so that you too can learn as we have learned. One cork at a time. One question at a time. In a place where your enthusiasm opens doors that are not open to just anyone.
To explore these wines visit our Wine Shop. To experience Burgundy, its vineyards, wines and food, come stay at our place in Burgundy, the Domaine de Cromey. To study about wine come and visit the Wine School at Cromey.

We're Eleanor Garvin and Dennis Sherman (el + den = elden, get it?), and we've been here since the summer of 1983, when we left Maryland, bright and early, with one-way tickets and the naive idea of apprenticing ourselves to the great chefs of France.
Our first job was a grape harvest near Avignon, and that got us into our first winter. Then an under-the-table gig at a plat du jour joint got us through it. A phone call in the spring offered us a real job, and took us to Beaune for the first time. There, as chef du picnic for a hot-air balloon company, we were finally in the loop of French cuisine. The following year we signed on as cook and crew on a hotel barge in the Alsace, and then the next year on another boat that took us back to Burgundy for good.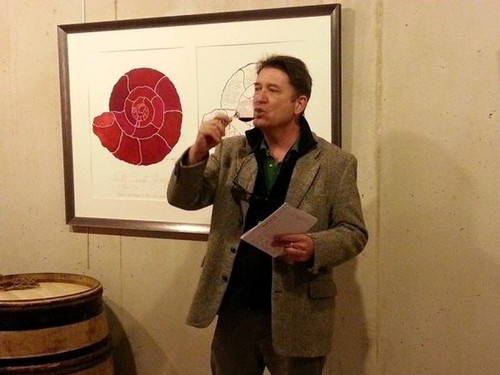 Two years later, we bought our own barge, Le Papillon, a hundred year old gem of a boat, carrying six passengers. And for the next decade it was our alternative to restaurant life. Elden Wine got started there in 1995.
The wine we served our guests aboard Le Papillon was small-production Burgundy, little known outside of France and certainly not available in the US at the time. Human nature being what it is, however, it wasn't long before we had requests from guests who wanted to ship these wines back home. And to be honest, it didn't take much encouragement for us to bow to the demand. In fact it quickly became a labor of love.
We believe in the wine; we have life-long relationships with the winemakers and their families; and the appreciation and enthusiasm that our clients have shown over the years has taken us to a level way beyond commercial. It's a lifestyle thing. Burgundy is home.
Those of you who know Ellie know that she is a gifted chef, with a style and touch that makes finesse look easy. Her passion for 'clean' tastes translates as easily into French 'haute cuisine' as it does into Italian 'cucina provinciale'. And having lived more than 30 years in Burgundy, she has made this region's cuisine her own. Ellie is the author of 'At Home in Burgundy: The Papillon Recipes'.
Dennis is a registered wine merchant, shipping small-production, estate-bottled Burgundy wines to private clients and collectors in the US via burgundywine.com. He is a professional wine taster and writes regularly and avidly on the subject. He is also a specialist 'gastronomic' tour guide, with experience throughout Europe.
Together, Ellie and Dennis owned and operated the luxury hotel-barge 'Le Papillon' for a decade in the 90's. The popularity of 'Papillon-style' holidays and their ever-growing reputations led them to expand the Papillon repertoire to 'land-based' holidays, and from 1993 until 2014 they took 'Papillon Select Tours' to villas in regions where food and wine are a priority.
But Burgundy is home, it's in their blood. And now they are bringing 30+ years experience to the Domaine de Cromey, in the Heart of Burgundy.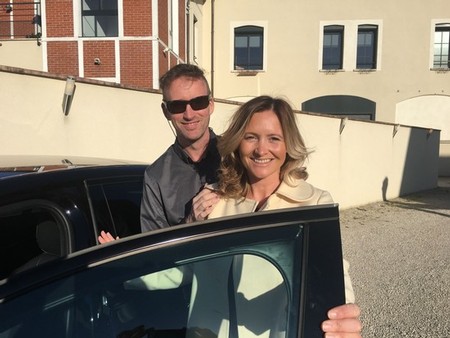 Stephen and Lilly Lenehan are very much a team. They have spent their lives working in hospitality, much of it in the famous Beleek Castle hotel in the West of Ireland. They are accomplished cooks and wine professionals. Their love of wine brought them to Domaine de Cromey where they complement the much accomplished food and wine talents of Dennis and Ellie.
Among her many talents, Lilly is an accomplished pastry chef. Stephen was executive head chef at Beleek where he won many professional accolades. He won the Panel of Chefs award for excellence and is a Member of the Euro-Toques Food Council of Ireland. He has completed the WSET Educator Training Programme where he qualified with distinction. He was awarded the top mark in class for each of the three WSET (Wine Sprits Education Trust) levels. Stephen is now teaching in the Wine School at Domaine de Cromey.
JoAnn Chew has been with us since we started. She handles our customer service for clients all over the United States.
JoAnn was born and raised in the San Francisco Bay Area, and resides in Sonoma County wine country with her husband Andrew and two children.
She settled in the Sonoma Valley after graduating from California State University Sacramento. She has been working in wine sales for over 15 years. We met JoAnn when she was actively running her own business of managing small wineries with daily tasks of order processing, wine club processing, inventory control, email marketing, website management and customer service. We are happy she joined our team helping us do all that and more at Elden Selections.
In 2018 JoAnn and her husband came to visit us at Domaine de Cromey in Burgundy to learn more about the Elden wine philosophy and the Burgundy wine region. They are looking forward to more visits in the future. As JoAnn says "it's probably impossible to learn everything about Burgundy in two lifetimes but it sure is fun trying".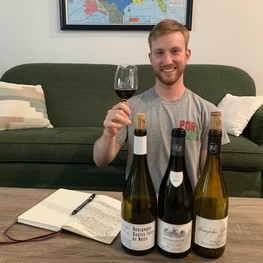 Greg Bothwell, wine consultant and the newest member of the Elden team, doing a little wine tasting!
Greg's passion is the wine industry. But he wants to do something unique, something special within the wine industry. He dedicates himself to helping customers find wines they love. This is what brought him to Elden.
So far in his career, Greg has designed a start-up vineyard and worked it as Vineyard manager. He has worked in hospitality, including restaurants (and a Michelin star restaurant), wine bars, wine retail and in a wine tasting room. His work experience took him to Chicago, Columbus, and Wisconsin where he went to school at the university of Wisconsin-Madison and earned a Bachelor of Science in Horticultural Sciences. His role at Elden is to provide wine consulting and advice to wine clients.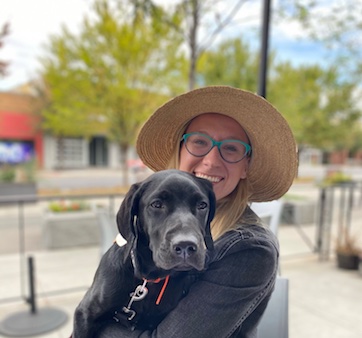 Leah Bothwell was introduced to the wide and great world of wine as a student at the University of Wisconsin-Madison, where she worked at a start-up Wisconsin winery east of the city alongside her now-husband Greg, who was the vineyard manager.
As the Event Coordinator & Marketing Specialist, Leah planned weddings and special events, handled two wine clubs, led daily tastings and coordinated all online and offline marketing efforts. After moving across the Midwest to Columbus, OH, Leah refined her marketing skills at a digital marketing agency, where she created and executed advertising, review, social media and local search strategies for both small businesses and franchise partners.
Eventually, her passion for wine led her back to the realms of wine marketing, where she is thrilled to be able to combine her backgrounds in a creative and challenging way while seizing every opportunity to learn more about the celebrated region of Burgundy. With Elden Selections, Leah supports the team in nationwide strategic marketing efforts, for everything from email marketing to social media messaging to ad creation. Leah and Greg live in Salt Lake City with their puppy and are looking forward to future visits to the Burgundy region.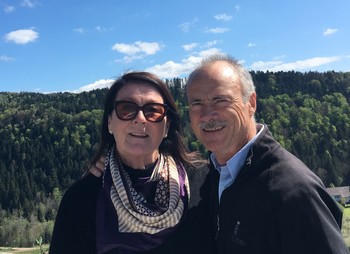 Loyal Elden customers for many years, David and Brenda Miley both have serious pedigrees in business. David's is wide and varied. He is an entrepreneur involved in a number of industries and cultures. As luck would have it, this includes finance, marketing, construction and renovation. Brenda brings elegant and refined interior design and a vision born of experience.
Their partnership and inspiration have let the Domaine de Cromey be re-born as the luxury manor house it is today, and enabled Elden Selections to flourish by bringing it to the Internet. Their support, creativity and counsel have made the dream come true. Dubliners by birth, they live in America, splitting their time between Florida and Maine, and travel regularly to Ireland and Burgundy.