The Ultimate Burgundy Getaway takes you to a place the tourists never find. It wraps you in a sort of insiders-only exclusivity that money can't buy. The Domaine de Cromey is the jewel in the crown of luxury in one of the world's foremost gastronomic regions. An idyllic manor house complex dedicated to the enjoyment of the culinary traditions and the natural beauty of Burgundy, Cromey, with six luxurious en-suite rooms set around a courtyard within the acres of a walled-in park, offers modern comfort and quiet sophistication in a setting from another era.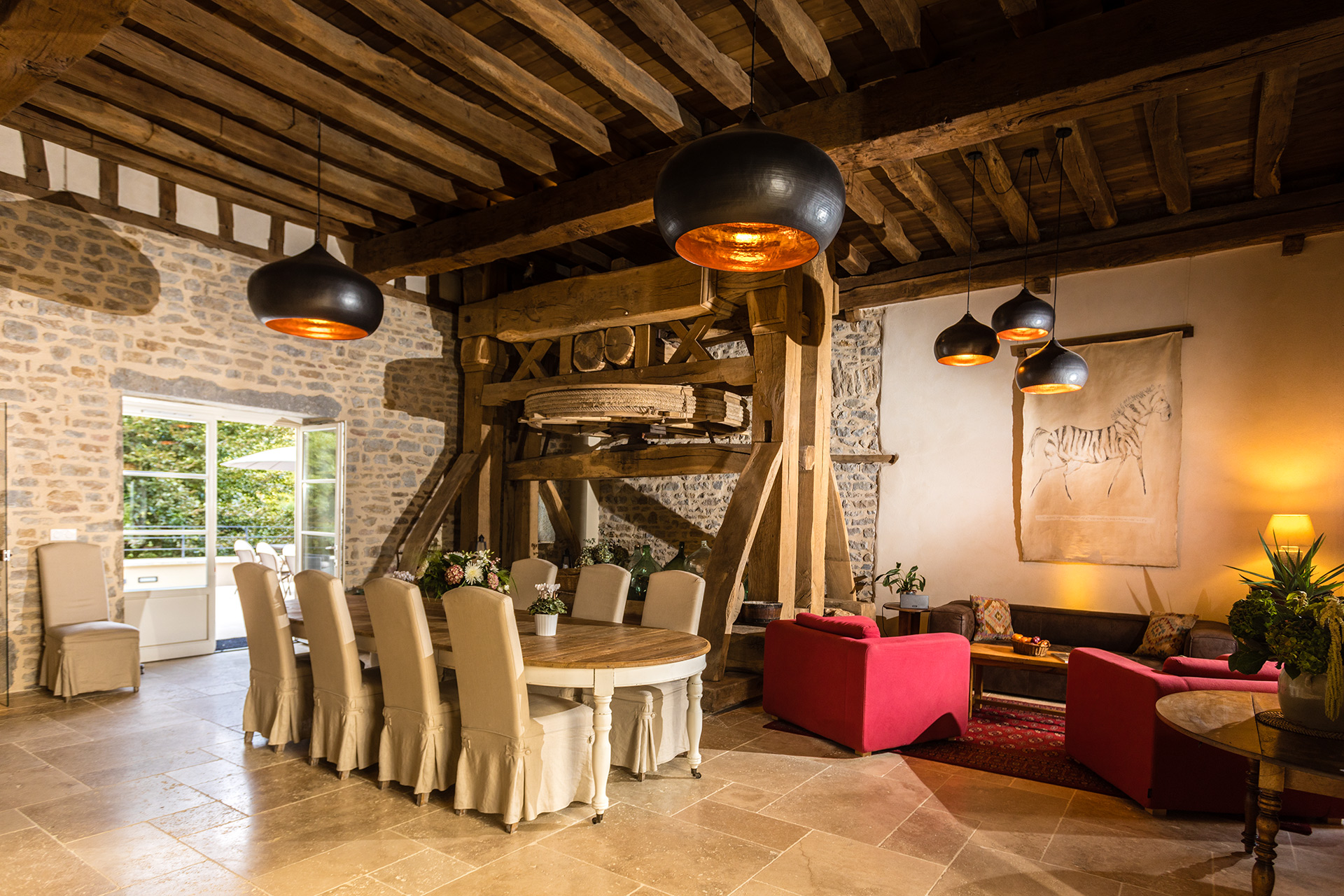 You will live like a local as we explore a region that is rich in culture and charmingly true to its roots. We'll open doors that are not generally open. Take you into wine cellars that only invite the initiated. Then back home at Cromey, we'll hang out in our kitchens and share with you the pleasures of living in Burgundy. And, of course, we'll bring you wine. Small-production Burgundy from our Elden Selections cellars. After all, Cromey is the home of Elden Wine. No need for a car. We'll come to get you. And we will take care of your every need. Our local guides will keep you out of the tourist mainstream as we show you an insider's Burgundy. The staff at Cromey will coddle you like royalty. And the pastoral tranquility of Cromey itself will soothe your soul.
So come to the real Burgundy. Come to Cromey.